We're back for another installment of the 2014 Review Extravaganza hosted by Emmy! Today, I'm taking a look back at April, May and June of 2014. I only started blogging in October, so the majority of the year I will just be sharing photos & such. Enjoy!

April 1st – The very first Angels home game of the season! It was also Mike Trout bobblehead night. That's a very classy pictures of my sister Lauren and I right there. Her best friend Sonja also went with us. We sat in the very last row at the top of the stadium, and it was a little cold.. I don't remember much about the game, but I'm sure it was good! (Ya know, cause the Angels did so well in the beginning of the season!)

April 14th – I watched my very first eclipse! I drank a lot of wine that night, which I think made it more exciting. It was so cool, though! I couldn't believe that I had never seen one. I watched it from the backdoor in my parents room because I was too lazy to go downstairs & sit outside, like everyone else. #Winner.
April 23rd – Another first for me. I have driven to the top of Saddleback mountain plenty of times, but had never done it at night. I planned this kind of on a whim, threw it up on Facebook to see who wanted to go, and I had a pretty good turn out. If I remember correctly, I had about 15-20 other jeeps show up. (And a few people in trucks) When we got to the halfway point, (where this picture was taken) we stood around and hung out for what felt like forever. Probably a couple of hours, at least. A lot of people left from there, because it started to get late. It was close to midnight, and only a few of us left, when we decided to keep going up to the top. I was too tired and lazy at that point, so I rode with a friend the rest of the way. That was cool, too, cause it's not very often I get to ride shotgun. The views are AMAZING at night! From the very top, you can see way off in the distance the planes coming in to the airport. So cool!

May 10th – About twice a year, I have a friend who puts on this music festival in Lake Elsinore called Bradstock. Over the years it's grown to be a pretty big deal in southern Orange County. The bands are pretty good, but I usually go just for the fact that I can hang out by the lake and get drunk during the day. It's always a good time!

May 23rd – I'm assuming this is when I first discovered the 100 Happy Days project. I started it the next day, but I failed after about 60 days or so. Don't worry, though, I plan on giving it another try in 2015! If you're interested, you can check out the info at www.100HappyDays.com.

June 28th – I hosted my very first Jeep Meet & Greet at Valiant Brewing in Orange. Since it was my first, I planned it on a whim. My brother works at Valiant Brewing and he got me in contact with the owner. We picked a date that was about six weeks out. I was a little bummed that it was so far away, but it turned out to work in my favor. In those six weeks, I blew up social media with info on the event. I don't have an exact number on how many people showed up, but at one point during the day, I counted about 60 Jeeps. Pretty good, if you asked me! Following this event, we had a group of about 10-15 of us that ventured up to the top of Saddleback. We got there by sunset, which was another first for me. It was a ridiculously long day, but I had such a freaking blast!

Be sure to come back next week! I'll be looking back on July, August & September. Also, if you'd like to join, it's not too late! Link up with us; I think there's some awesome prizes to be won, too.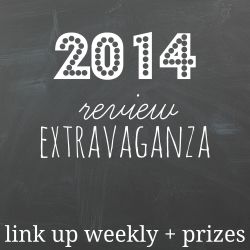 Total Views: 1085 ,